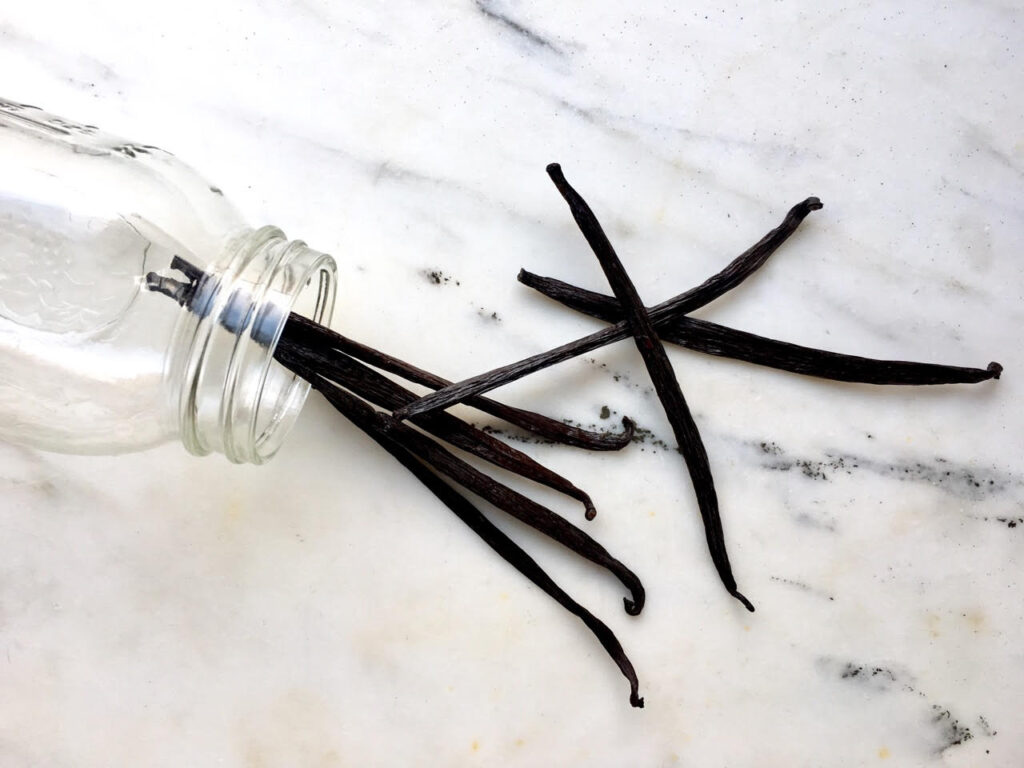 Here's a quick step-by-step on how to split and seed a vanilla bean – the most glorious ingredient of all. People ask me all of the time what my very favorite ingredient is. It's a toss up between vanilla beans and salt. So depending on my mood, it's almost always vanilla bean. If you like to bake, you HAVE to have some on hand at all times (never mind the shortage which has driven the cost to ridiculous. still worth it! here's where I buy mine.) – it's a pantry must! After you seed your beans – toss the pods into your canister of sugar for the never-ending gift of life.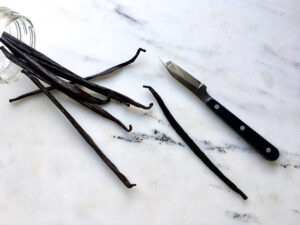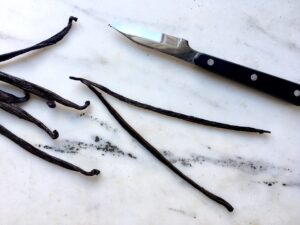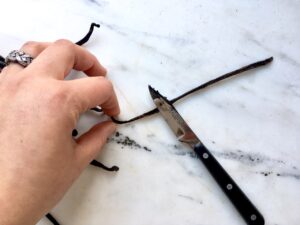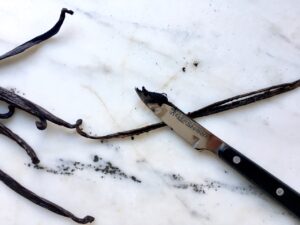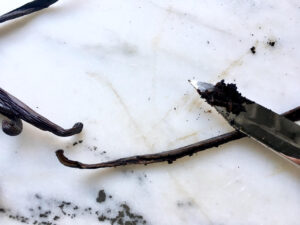 So here's the breakdown…
Find the curved "tail" as I like to call it and have that end pointing upward.
Grab you pairing knife. Hold the curved end, pressing it down on the table to keep it steady.
Take your knife and slowly cut down the middle all the way to the cutting board – leaving the curved end intact!
Split the bean apart and keep one half in front of you.
Using the back/blunt edge of the knife, slowly scrape from the curved edge to the bottom, allowing the seeds to cluster onto the knife.
Infuse everything within arms reach!